Wholesale agricultural products with worldwide delivery
Professional grain elevator and freight forwarding services
Place an order
Our possibilities - your income!
Together we think of the future
We value your trust
OUR OPPORTUNITY IS YOUR PROFIT!
We sell agricultural products in bulk all over the world!
We sell mostly wheat, barley, corn and oilseeds EXW/FCA/FOB/CPT/DAP/CIF/CFR. Our main value is our partners in Russia and worldwide. Our success is based on long-term business relations and the quality of supplied products. Thanks to our professionalism and experience we annually increase the number of customers, expanding the geography of our work, solving your problems.
THINKING TOGETHER FOR THE FUTURE
Professional freight forwarding services.
Using different modes of transport: rail, road, water.
Proprietary logistics solutions. Flexible transport conditions. We dynamically adjust to present realities by effectively using internal potential and external resources.
WE APPRECIATE YOUR TRUST
We provide a full range of services for receiving and storing your products at the company's elevator complexes.
Accredited laboratory equipped with necessary modern equipment. Two grain terminals located on the territory of Medveditsa station of the Privolzhskaya railway with a feed front of 15 railcars. All achievements of the company are the result of cohesive work of our team and the desire to achieve high positions in the grain market. Appeal to the professionals!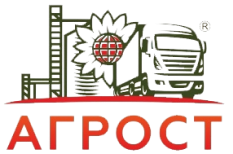 Our high-tech company has been successfully operating since 2012 in the markets of purchase, storage, processing and delivery of agricultural products. Annually expanding the geography of supplies, we supply Russia and the whole world.
Our customers are the largest processors and exporters of agricultural products and agricultural producers. "AGROST Group of Companies is a significant expert in the grain market due to well-coordinated work of all structures: trade and purchase, commercial and logistics.
We see ourselves as a promising company with great development potential and plan to constantly increase the range of products and services offered, improve their quality, and expand the circle of business partners.